Welcome to For-Sight's Knowledge Base
Contents
Welcome to our Knowledge Base, where you'll find all of our public facing resources (such as this document), and all of our private resources (how to user guides, integration documents and release notes), which you will need to login to access.
How to log in
To login, simply click the Login text at the top right of the Knowledge Base:

Then fill in your login details and click Login. If you've forgotten your password click "Forgot your password" and you will be sent an email to reset your password.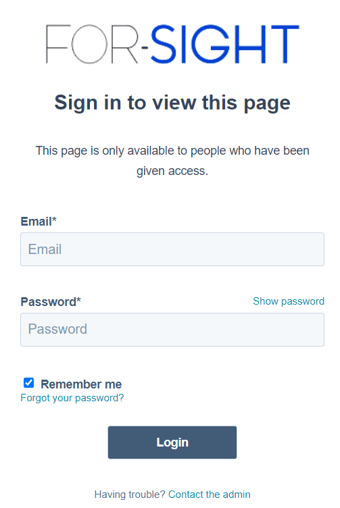 Having trouble or don't have an account?
If you have trouble signing in or you don't have an account to access the private resources in the Knowledge Base, click "Contact the admin", the native email application on your device will then pop open a new email to our support desk support@for-sight.com - simply send us an email with your name and what company you're contacting us from and we'll get you setup with an account as soon as possible.
Log a support ticket
If you need more help or have a specific question then please submit a ticket into our ticketing platform by clicking the "Log a Support Ticket" text at the top of the page.

Simply enter your email address, a name for the ticket and the description of the issue and click "Submit". One of our support team will then reach out to you to resolve the issue.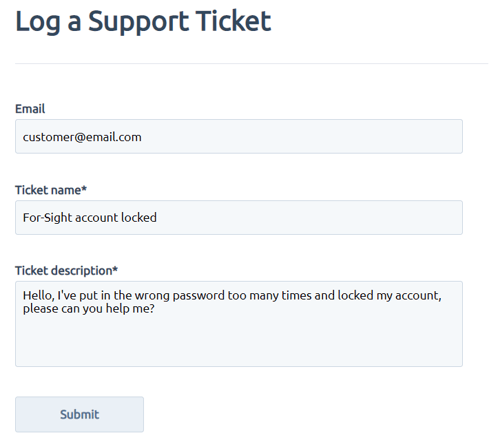 Don't see what you need?
Contact us if there is something that you'd like to see in our Knowledge Base that is currently not there at support@for-sight.com